Solar for your Home/Business.
Simplified.
Get the energy savings and peace of mind you've been seeking in three simple steps with turn-key solar for your home or business from Brightworks.
"Constant contact made the process seamless."
Leading the GTA towards Canada's 2050 Net-Zero Goals
A Green Energy Movement is underway in Canada, spearheading a novel utility revolution with the aim of preventing irreversible climate change. To safeguard the planet, global leaders are focusing on three significant avenues for tangible emissions reduction: energy, land utilization, and transportation. Our initial focus centers on energy transformation. Through the creation of robust software solutions and the establishment of a decentralized network comprising vendors and installers, we're revolutionizing the conventional solar industry paradigm. This approach is driving the swift integration of renewable energy sources across Ontario, propelling the advancement of clean energy solutions and bringing us closer to meeting Canada's Net-Zero goals.
Three Steps to Solar Savings
Brightworks is solar and storage savings made simple. Our three-step process will get you up and running swiftly so you can start saving with minimal effort. Here's how it works:
See how much you could save
With our solar savings estimator, you can receive a personalized quote in minutes.
Let us make it happen
We'll determine a plan of action together to increase your savings. Then, we'll put it into action! Brightworks handles the intricacies so you don't have to, managing everything from survey and design to permitting and installation.
Tap into lifetime savings and support
You can rely on risk-free savings with Brightworks thanks to ongoing assistance, maintenance, and monitoring for your clean energy solution.
Turn-Key Solar + Storage Energy Services
Brightworks is solar and storage savings made simple. We oversee every element of your sustainable energy solution so you can save time and get more for your money.
Financing
Despite the fact that solar technology has never been more affordable, the majority of households decide to finance their solar energy purchase. In order to meet your demands for solar energy, we'll work with you to clarify prices, identify possibilities, and arrange the best financing.
Rebates & Incentives
Purchasing solar energy? You may qualify for federal and provincial tax rebates and incentives. Our certified specialists will help you navigate the requirements to increase your returns.
Survey, Design & Engineering
Our solar experts will assess your property and establish the particular needs for your location. We'll create a unique solar energy solution using best-in-class solar technologies to maximize your savings.
Permitting
Our solar experts will assess your property and establish the particular needs for your location. We'll create a unique solar energy solution using best-in-class solar technologies to maximize your savings.
Installation
Our skilled build team gets started as soon as the necessary permits are obtained. The top solar panel installers in your area are those we've screened and collaborated with to ensure that your installation is proficient, prompt, and precise.
Active System Monitoring
Brightworks knows peak efficiency means peak savings. To make sure you're getting the most out of your investment, we'll regularly monitor your solar energy production using active system monitoring.
The Local Advantage
Brightworks Energy was founded in Ontario with the goal of helping homeowners and businesses become sustainable. We've been here when our customers have needed us and we're here to stay.
Customer Care and Support
You can rely on our committed customer service team to respond to inquiries, handle issues, and arrange maintenance while our licensed construction partners provide first-rate performance and craftsmanship.
Your Aesthetic
We create solar systems that are as beautiful as they are useful. Brightworks guarantees that the aesthetics of our solar systems leave customers in amazement by adhering to our clients' aesthetic vision.
For more than a decade, we've helped thousands of Canadians across Ontario reap the rewards of solar energy and storage solutions. We deliver results you can rely on!
Hundreds of Clients Served (Throughout Ontario)
Serving 25+ urban, suburban, and rural municipalities across the GTA
Network of Vetted and Trusted Partners Proven to Deliver Cutting Edge Energy Systems
95% of Clients Refer Our Services
Going solar results in a 25-year savings of more than $18,000 for the typical Brightworks homeowner. Money doesn't grow on trees. Why waste yours?
Testimonials
See what Brightworks customers are saying.
Being new to this technology, it was important for us to ensure the team was accessible in answering our questions. Be it calling texting and messaging the team was always responsive. The team was easy to deal with. When it came to filling it was beautiful. Being new to this, it was important to get that connection.
Watch the full testimonial
I consider respectful and timely effective communications key when I deal with any service provider. Brightworks did a really good job communicating with us throughout the process. That's why we are pleased with their service.
Watch the full testimonial
For me, the deciding factor was that Brightworks was cost competitive. We reviewed quotes from many other providers and choose to go with Brightworks...so that says something.
Watch the full testimonial
Maximize Savings with a Brightworks Solar Energy and Storage System
Get a custom quote online in minutes!
Estimate Your Savings with Our Free Web Tool
You can use out free web tool to estimate the number of panels you'll need and the total cost of your solar system. Based on your energy usage our free tool will give you a great idea of where to start.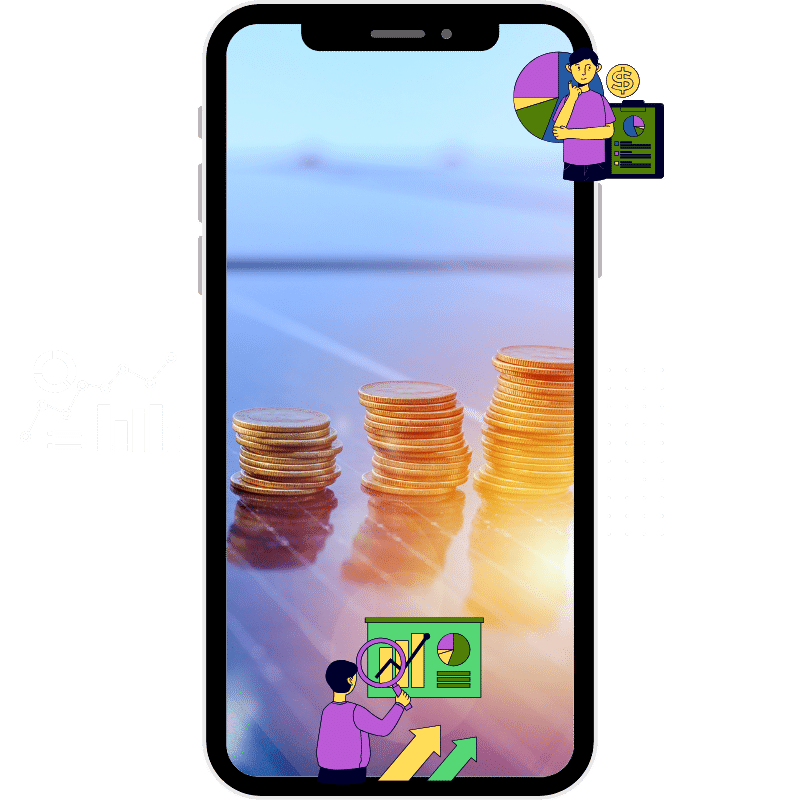 To foster a clean energy future, we collaborate with the best in the business. Boost your business's growth and career: